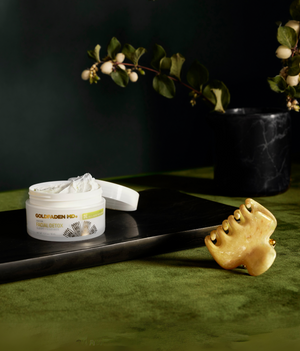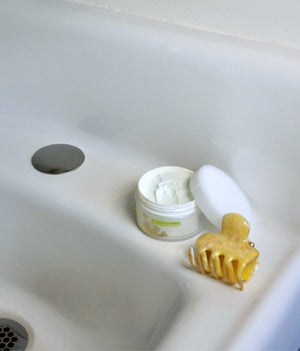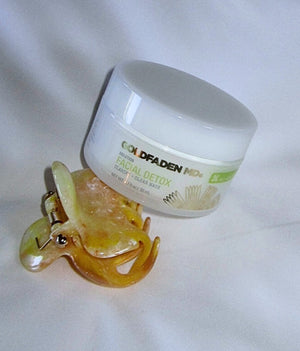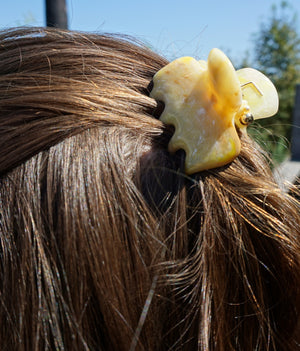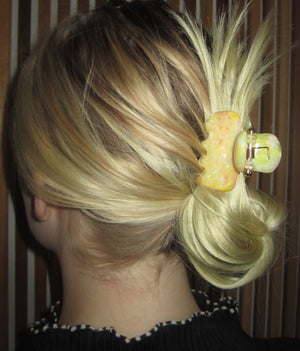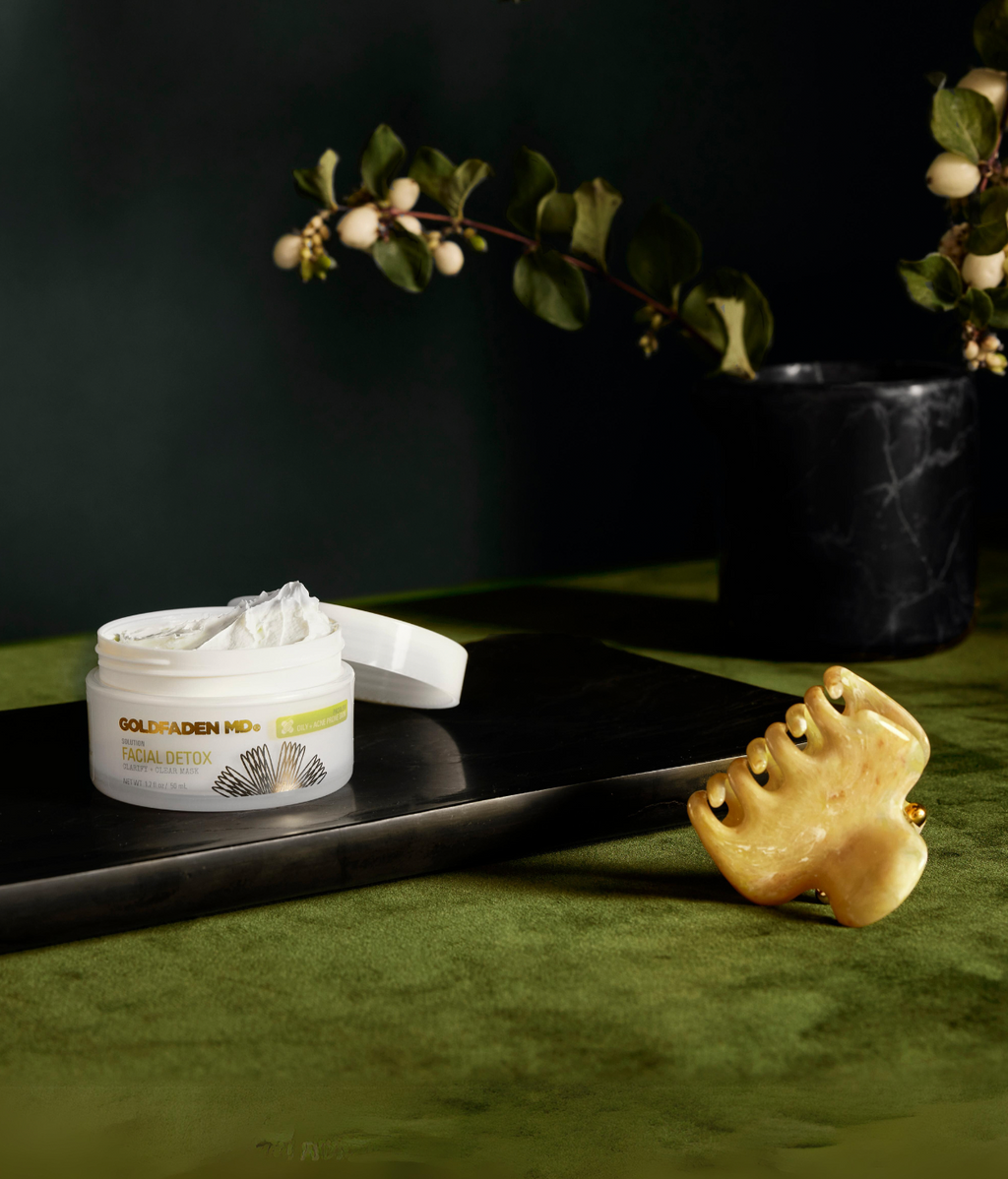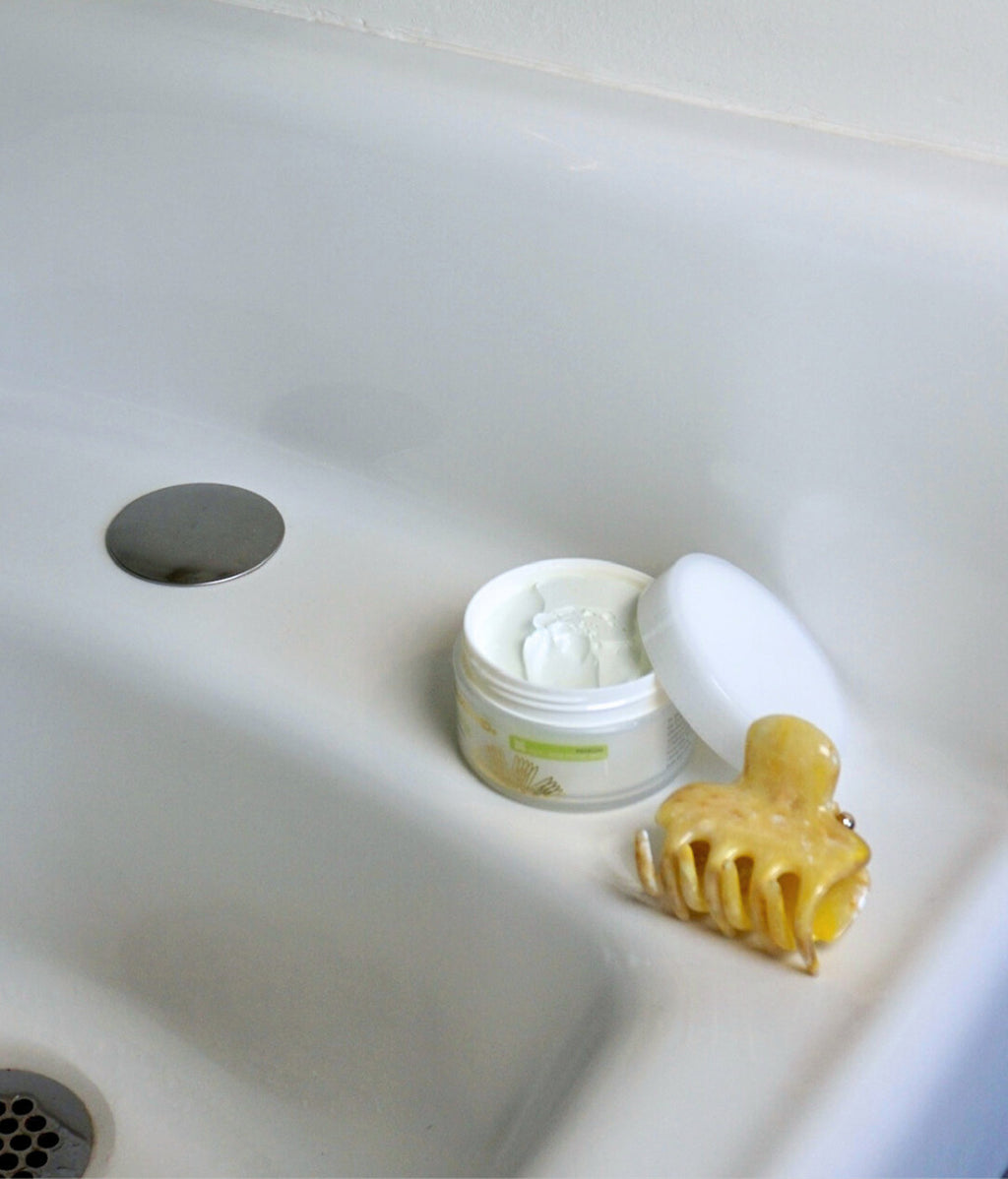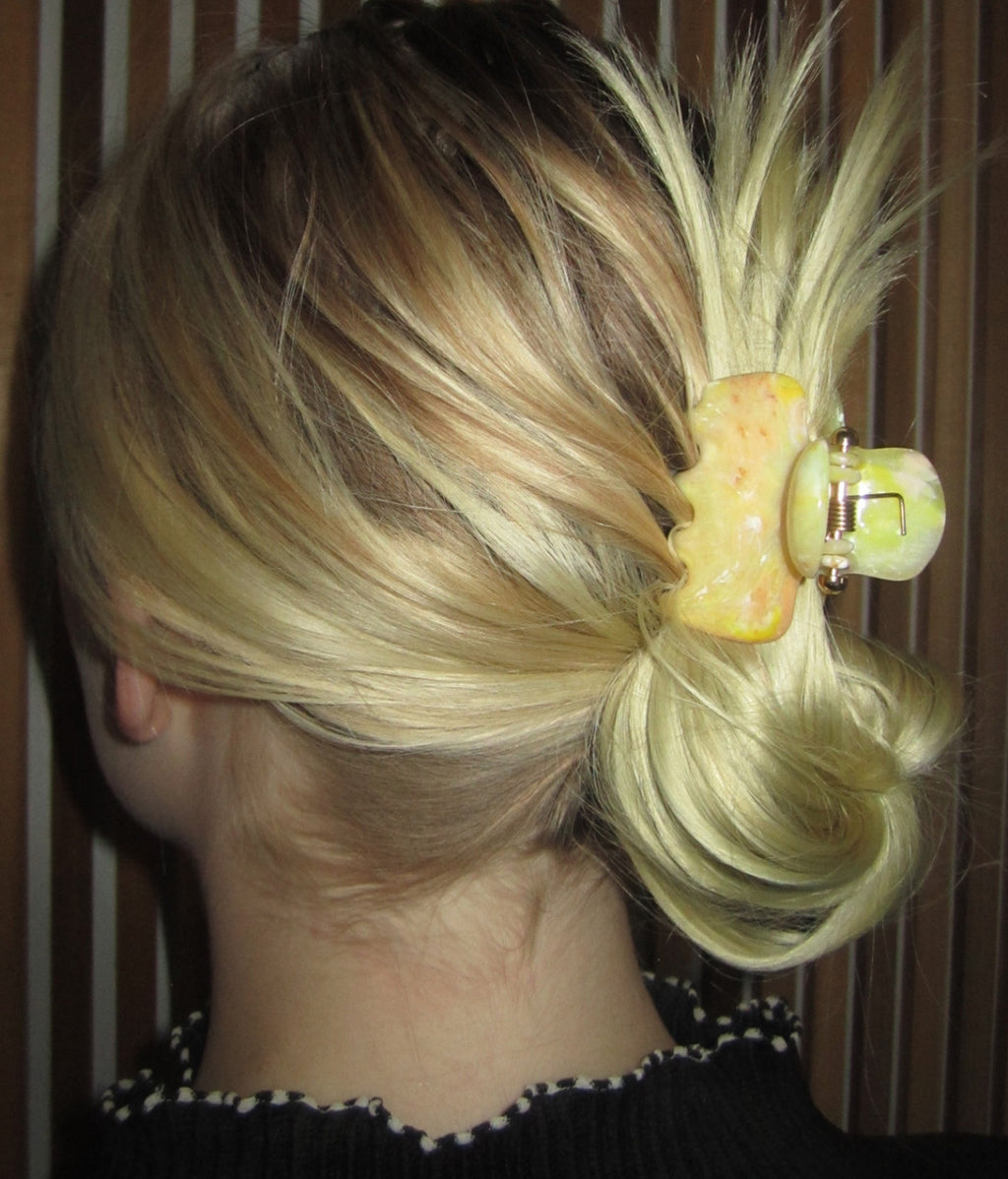 Solution
The Essentials Edit
Limited Edition Goldfaden MD x UNDO
This exclusive set combines Goldfaden MD's purifying Facial Detox Mask with UNDO's iconic Claw Clip, designed to make you look and feel your best. The Facial Detox Mask is a powerful treatment mask that draws out impurities and leaves skin feeling refreshed and clear. UNDO's Claw Clip is the perfect accessory for any hair type, handmade in Italy from the finest resin and polished to perfection with a glass-like shine.
* The Facial Detox mask is a powerful treatment that removes dirt and pore-clogging debris with gentle detoxifiers like camphor, sulfur, and zinc oxide to reveal skin that looks clear and appears flawless.
* The Claw Clip is a handmade, Italian-crafted hair accessory. It's made from premium recyclable resin and polished to a glass-like shine.
FACIAL DETOX Deionized Water, Citrus Paradisi (Grapefruit) Seed Oil, Zinc Oxide, Titanium Dioxide, Cetyl Alcohol, Glyceryl Stearate, Colloidal Sulfur, Camphor, Salicylic Acid, Bentonite, Rubus Idaeus (Raspberry) Fruit Extract, Strelitzia Nicolai Seed Aril Extract, Vitis Vinifera (Grape) Juice Extract, Symphytum Officinale Leaf Extract, Sophora Japonica Flower Extract, Camellia Sinensis Leaf Extract, Lepidium Sativum Sprout Extract, Lecithin, Glycerin, Phenoxyethanol, Ethylhexylglycerin
"We've been a huge fan of UNDO for years. Not only are their products practical and beautiful, but the company is also a family-run business, just like Goldfaden MD. We're so excited to offer you this collaboration, which combines two products we love - our Facial Detox Mask and UNDO's iconic Claw Clip. We hope this partnership brings you as much joy as it has brought us."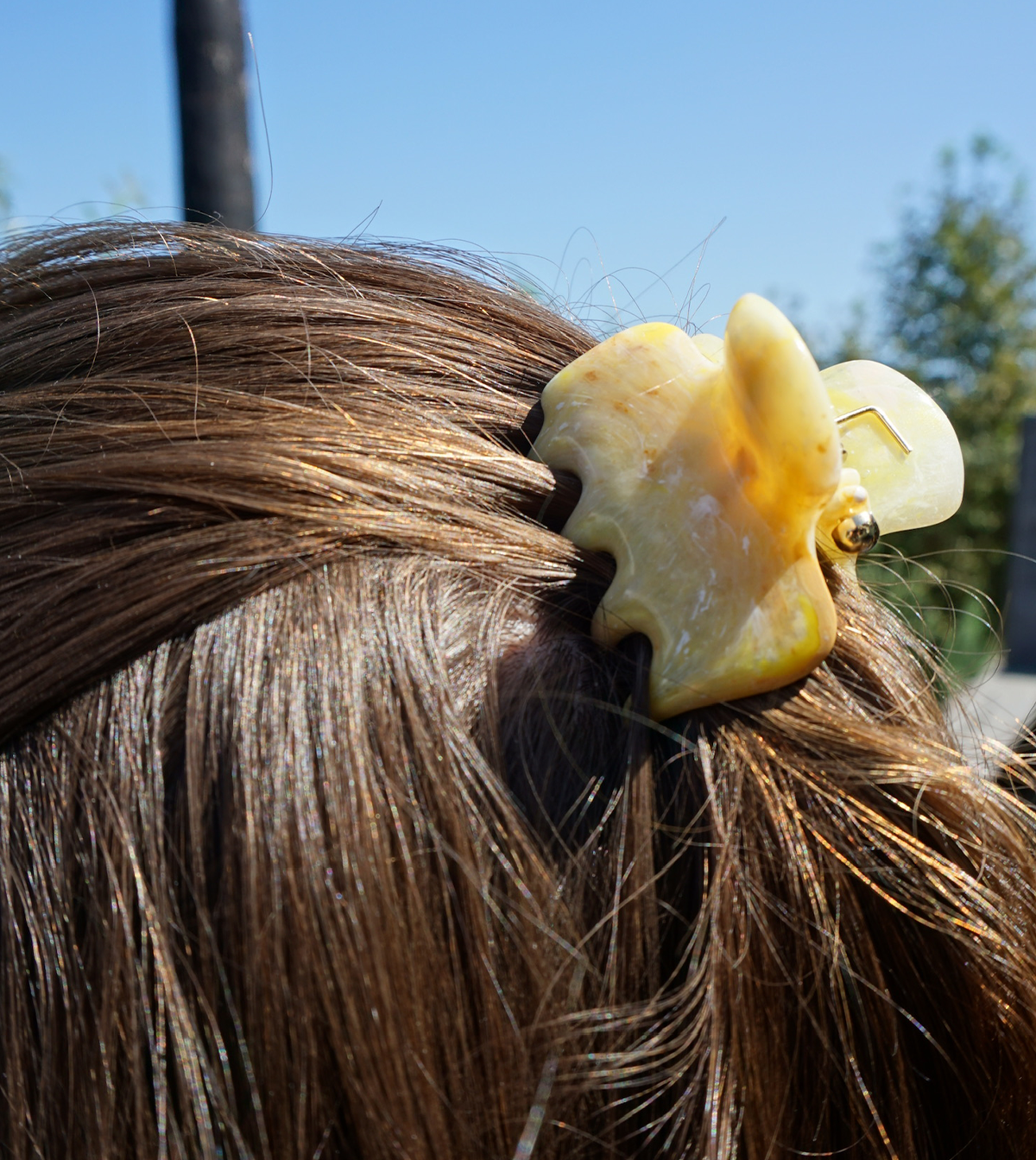 Directions
To use the Facial Detox Mask, apply an even layer to clean, dry skin and leave on for 10 minutes. Rinse off with warm water. Follow with your favorite moisturizer.
The Claw Clip is easy to use - simply open the claw and insert your hair, then close the clip to secure it. This versatile accessory can be worn in a variety of ways to suit your style.